Most of our trips are through sponsoring organizations, and they often welcome other signups. To find out which trips are running and who is sponsoring them, go to schedule
3 Hour Petaluma Cruise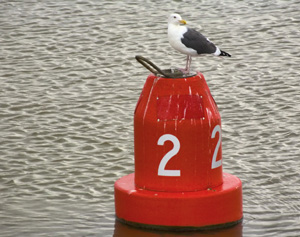 View this river from a different perspective. Come enjoy an entertaining and informative tour of the Petaluma River. Sail this historic waterway from the Turning Basin in downtown Petaluma to near the mouth of the river in San Pablo Bay and return. See how Petaluma is preserving its past while stepping into the 21st century.
Petaluma River Cruise - Full Day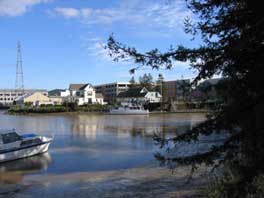 Rediscover this once active river artery while treating yourself to an insider's view of seldom visited parts of Marin and Sonoma County. Today marshland lies all along the River, a de facto wilderness area, rich with wildlife. Don't leave home without your binoculars. Arriving at Petaluma, enjoy a stroll and dining in the historic downtown district. The tour can include the old commercial area or homes, plus the museum located in the Carnegie Library. Tour may also include shore side lunch along side the river or onboard the boat. After exploring Petaluma, you relax while "rolling down the river." Enjoy the flowing, tranquil experience of the river and its inhabitants.
Napa River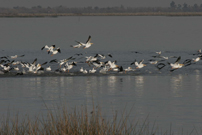 A cruise along the Napa River is like a voyage into the past. Beginning at historic Vallejo, the cruise continues along the waterfront of Vallejo and Mare Island. Vallejo once rivaled or surpassed San Francisco in importance. Mare Island is a monument to the industry of the US Navy and began building ships in 1854 and historic ships from the Mothball Fleet are often found here. Once beyond Vallejo, you enter a different world, one of vineyards, agriculture, backwater homes and marinas. Some of the largest contiguous marshes in California are located along the Napa River, with much bird life. The old Leslie/Cargill salt ponds as well as former agricultural lands are being restored to marsh land as part of the S.F. Bay National Wildlife refuge.
---
River Cruises
Examples of Trips