Alaska & British Columbia
Summers we specialize in overnight cruises to the wilderness and wildlife-rich waters of Southeast Alaska and British Columbia. In these incredible places you'll experience the wilderness, natural history, and native inhabitants in a group small enough to enjoy nature without disturbing it. Our expedition leaders are seasoned guides and trained naturalists who love to share their knowledge of marine wilderness areas.
All of these trips provide inspiring photographic opportunities, all are suitable for wildlife and nature photography. Many of these trips are offered as photo workshops or photo tours. Many are led by nationally and internationally well known photographers.
---
Alaska & British Columbia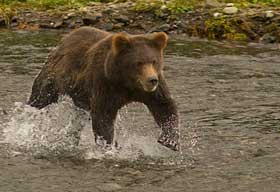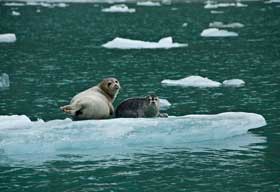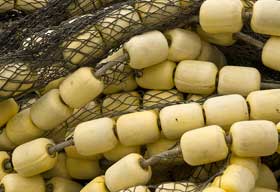 "Over two months have passed since our encounter with the Spirit Bear, but it seems like yesterday. How exciting it was to see this beautiful creature wander out of the woods. The black bears also did their part to entertain. The humpbacks put on a great show with their feeding frenzy and what fun to see the orcas, especially one diving under the boat. With porpoises playing along the bow and all the different birds, it was quite entertaining."
Alice & Gary