Alaska Magazine
Mark Kelley's Dolphin Charters 2015 Glacier Bay trip is featured in the December 2015/January 2106 Alaska Magazine.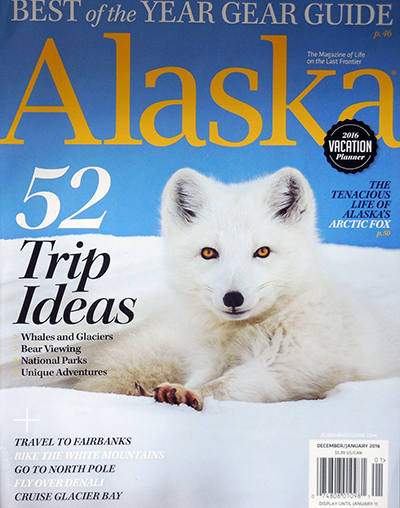 Mark Kelley recounts his Dolphin Charters 2015 Glacier Bay trip with breathtaking photographs. To read more about this trip click the image to go to the full article.
Dolphin Charters is proud to be featured on two Alaska Magazine covers - October 2012 and July/August 2013.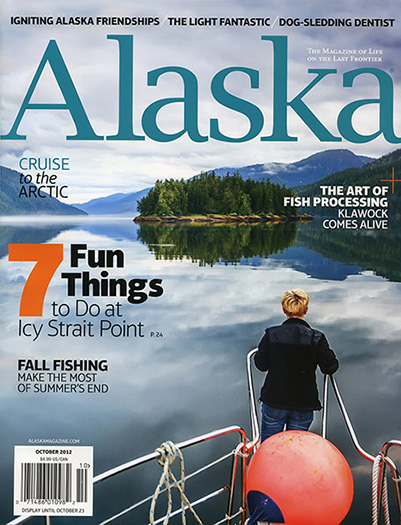 Passenger Zoe Kipping views the calm waters of Anan Bay from the bow of Dolphin Charters' boat Delphinus on the way to Anan Creek bear viewing areas Summer 2012.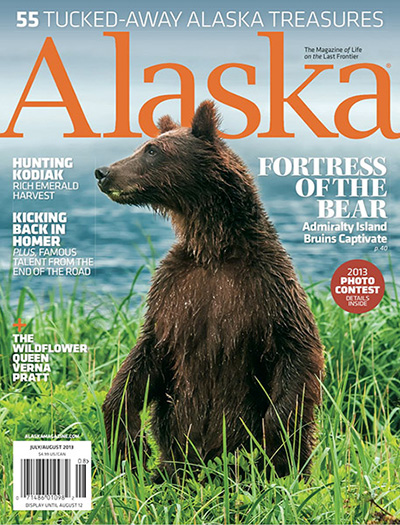 Nice view of a grizzly (brown) bear at Pack Creek Bear Reserve on Admiralty Island. Taken summer 2012 on a Dolphin Charters excursion to this area.
---